Creating Your Bedroom in Style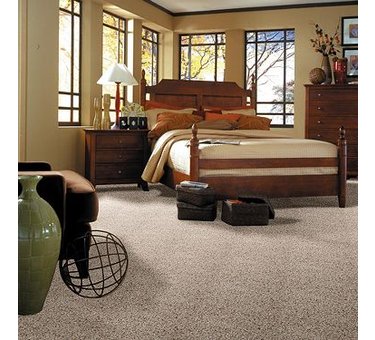 Your bedroom is the room where you start and end your day, it's important that this room feels comfortable and relaxing, so you can recover from your hectic days. One way to ensure that you feel at home in your bedroom is to decorate the room with bedroom furnishings and lighting that not only looks great together, but that projects your personal sense of style. For some people, bed linens are the most important thing about the bedroom. But for others, bedroom furnishing sets, including beds, dressers, and bedside tables-foundational pieces that bring it all together, are the basis of a bedroom oasis.
Furniture that Complements
If you feel like your bedroom is disorganized and disjointed, it's time to consider looking at a bed room overhaul. This is where you can start to build upon your personal style, if you like things to look just so, then looking at bedroom furniture sets may be the way to go. However, if you like a more quirky, traveled type feel then you may want to shop for the pieces individually. A complete set of bedroom furnishings will set you on the path to feeling aligned, and picking pieces that have a classic shape and/or color will help the room keep feeling fresh.
Colors that Calm
The bedroom should be considered your oasis from an outside world that can be noisy, and chaotic. You want to choose colors that make you feel calm and relaxed, so every time you enter your bedroom you can breathe a sigh of relief. After you have your foundation of furnishings you can begin to build upon it with colorful accessories, but each one should be considered for how it coordinates with the other elements of your room, as well as its function. Finding colors that you love and that speak to your sense of style can be challenging, but sticking to rich tones (especially blues and greens) can give you a feeling of calmness and can soothe your mind after a long day. Sometimes the best thing to do is to find a signature piece, such as a piece of art, a pillow, a lamp, or any other accessory that you absolutely love, and use that as inspiration to develop your space into something that looks well put together.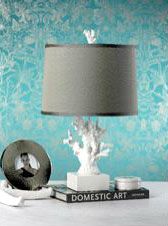 Lighting is Key
Another area of your room to consider is the way it is lit. While you'll probably want a lamp next to your bed so you can read at night, adding lamps that light the rest of the room can provide a soft ambient glow to your space. Overhead light tends to be jarring and can be too much for everyday use. Focus on making your lighting warm and inviting, candles and lamps can be used to create this feeling. Look for lamps that coordinate with your space in various heights and sizes. A large dresser can provide enough space for a large statement lamp, while you may want to stick smaller lamps next to your bed so that the light isn't too much while you're lying down or reading.