Designing a Fun & Modern Nursery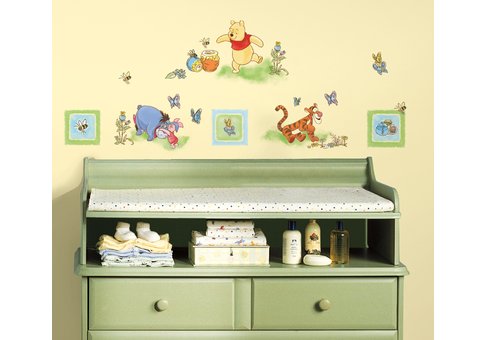 Designing a fun and modern nursery can be overwhelming, but the end result will be satisfying! Some new parents have the luxury of spending weeks or months deciding on the wallpaper, wall decals and furniture that they will use in their nursery. Perhaps they know that the changing table and crib will be gifts from one of the baby's grandparents or that they're inheriting a rocking chair with a history. What if you don't have the time or the expectation of getting things done in your spare time? Most of us are really busy, and while we may want to spend lots of time designing the perfect nursery for the baby, it's just not that simple.
Suddenly, it's almost time for the baby to arrive and you need some quick and fun ideas so the nursery is unique, beautiful, welcoming, and complete. Luckily, there are lots of great nursery design ideas that will get you on the right track without the need for a lot of time or worry. First you should make a checklist of essential items, which will probably include the following:
Crib
Changing Table
Dresser
Dirty Diaper Bin
Bookshelf
Additionally, you should have a very comfortable chair, something you can sit in with baby in your arms until he or she has fallen asleep and can be placed in the crib. A rocking chair is ideal, since so many babies want to feel the constant motion of being swayed back and forth.
These are the practical items and furniture that you will use on a daily basis. Make sure that you have space for all the changing table accessories - plenty of space for clean diapers, baby wipes, and all of the baby's clothing. Also remember that everything should be easily within reach so you don't have to walk away from your baby on the changing table.
What about the stuff that goes beyond practicalities? If you've already had a baby shower, you probably got very soft little toys as well as some of the essentials you'll use all the time. Maybe you even have a mobile you can set up over the crib. Kids room decor has gone from big paint jobs to quick and fun wall decals that can easily be put up and look great. If you choose a theme based on a set of wall decals, you can make sure that everything else matches - bringing together your fun and unique nursery.