Dollhouses for Today's Children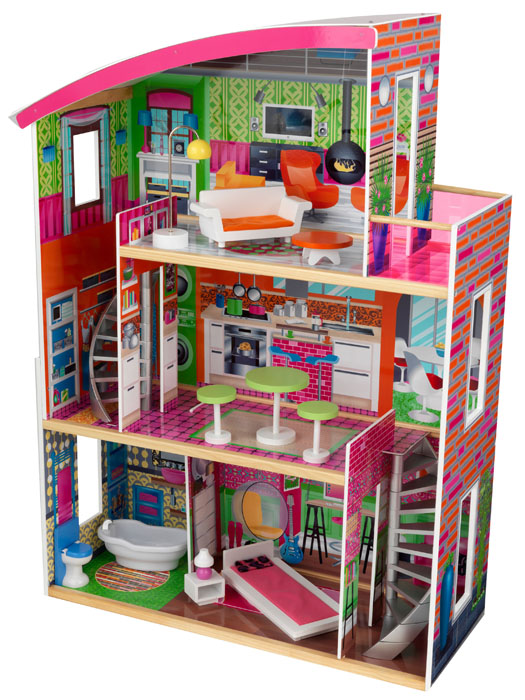 We all want the best for our kids, which goes almost without saying. In today's fast paced world it's easy to get caught up in the amazing high tech games and toys that are available. Of course, there is a place for those high tech options. But there's still an important role in a child's life for unprompted play. The time that your child spends imagining a world and a life that goes on in and around a dollhouse encourages imagination and creativity. Dolls and dollhouses allow children to play in an unstructured way that is very important to their cognitive and emotional development.
The Role of Imagination in Dollhouse Play and Life
We tend to think of imagination as something that kids use to create fantasy worlds. Imagination is the realm of make believe friends and an unreal world. At some point we want our kids to grow out of the tendency to imagine things that are not part of our reality - or do we? It turns out that imagination is what helps us to learn about the past and create the future. It's only through our imagination that we can understand history, enjoy reading or watching movies, or develop ideas and concepts that can change the world.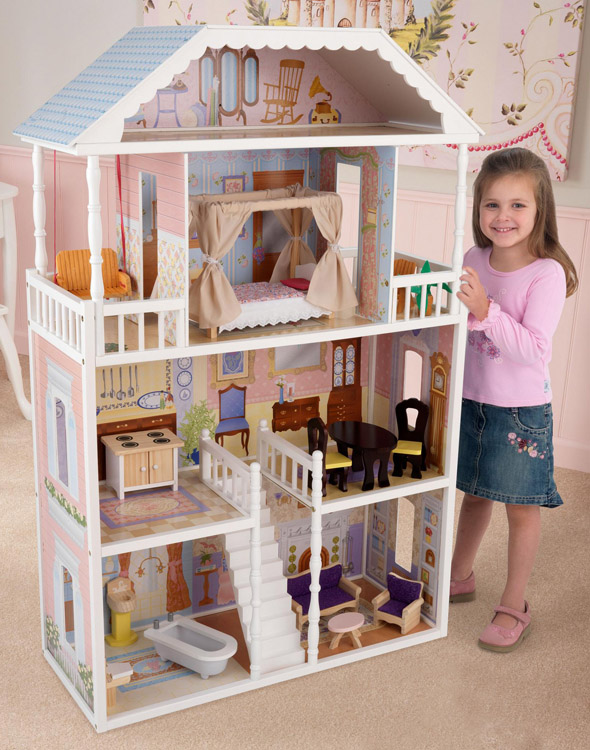 Firsthand experience is very limited, and as we learn and grow we apply our imagination to anything that we need to understand. But imagination isn't something we just have, it's something that we must exercise and develop, and playing with dolls and dollhouses is the perfect way for young children to imagine a whole world that is different from their own. They can play out conversations and situations that mirror their real world, or create things that are completely unique. That makes a dollhouse a great place to exercise imagination and creativity.
Responsibility and Fun
Another benefit of owning their own dolls and dollhouse is that children learn to have a sense of responsibility to their belongings. A dollhouse is a microcosm of their real life, so when they learn to make the bed in real life, they then teach their dolls to make the bed. Lessons they learn can be reinforced in a world that they control, giving them the power and responsibility of a home and all of its occupants.
Helping your child learn to have creative play time outside of the video games, computers, and other media devices is important to their education and ability to grow into responsible and creative adults.