Finding a Bathroom Mirror that Reflects your Style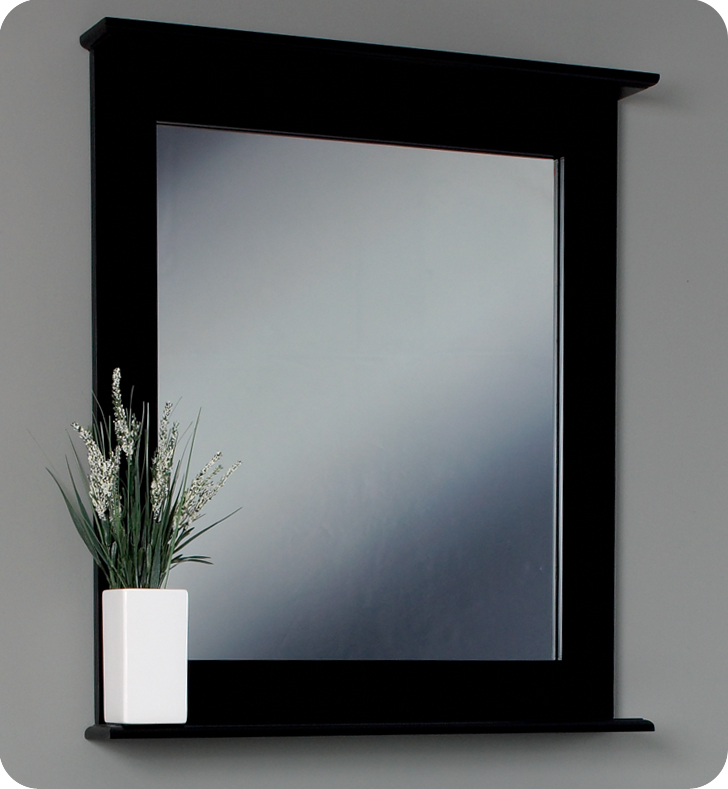 How do you choose the fairest mirror of them all? Of course, the best mirror will be good at reflecting back your image. You want a clear and well-lit version of yourself when you look in the mirror so that you can perfect yourself in the morning and have yourself looking great by the time you walk out the door. Darkly lit bathrooms and poor quality mirrors will let you go out the door without having seen yourself clearly. This is not optimal for looking your best. Of course, you also want your bathroom mirror that looks good with your bathroom decor and accessories. Finding the perfect mirror isn't difficult, but you should look around before making a decision.
Back-Lit Bathroom Mirrors
The best option for getting great lighting on your face when you look in the mirror is to buy a bathroom mirror that is lit independently. This will mean you have lights pointed at you in a way that is meant to softly yet clearly give you an accurate picture of yourself. For most people, a lit bathroom mirror is a new idea. Most bathrooms just have regular bathroom mirrors or at most a bathroom mirror that is also a medicine cabinet. But having that extra bit of lighting can make a huge difference. You'll notice right away how much better it is to use a mirror that has its own lighting installed.
Framed Mirrors
Another common style is the framed mirror or a bathroom mirror that looks like it has a stylish and classy frame around it. Most people like to go for something simple, modern, and elegant, like a bathroom mirror with a polished metal frame. You can add a more complete look when you buy a bathroom mirror that has a frame around it.
Medicine Cabinets
And for the practical bathroom designer, nothing saves and uses space better than a medicine cabinet hiding behind the mirror. This is a classic and functional style that has been popular since its inception, because it just makes sense. You can discreetly stash all your toiletries so that your bathroom remains uncluttered. In addition, modern bathroom mirrors with medicine cabinets can be very stylish. Look for something that is mirrored on all surfaces, including the interior of the medicine cabinet.
Whether you want something rectangular and classic or you are looking for something more fun, like a round bathroom mirror, you'll find just what you need to complete your bathroom.