Spruce Up Your Outdoor Space with Contemporary Planters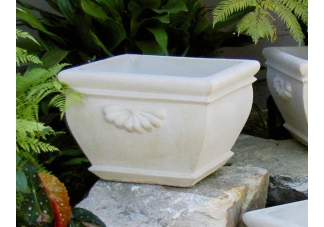 Whether you've got a big, beautiful back yard, a small patio or a simple apartment balcony, that space is valuable. You want to spend time outside and enjoy the fact that you have your own outdoor space. One way to improve this experience is to purchase some flowers and plants and add contemporary planters that match your personal sense of style. Sprucing up a bit will encourage you to go outside more and enjoy the space, and you'll be more likely to entertain outside and show off your space to friends. There are many styles of contemporary planters, you are sure to find something that matches your personal preference.
Classic Looks for Outdoor Spaces
One simple way to make sure your contemporary planter matches your interior design sense and brings it outdoors is by choosing a classic, timeless look. In varying shades from a simple grey to almost-white to sage green, reinforced concrete contemporary planters give a sense of permanence and continuity. You can stylize your outdoor space with something simple but solid, and you have infinite options of what kind of flowers to plant. Soft, neutral colors give you a full range when it comes to planting something beautiful for each season.
Modern and Unique Contemporary Planters
Of course, there are also a number of modern styles that can be edgy, sophisticated, sleek or eye-catching. For balconies where space is at a premium, consider railing mounted planters with unique and exciting design elements, to show your ability to find the most contemporary look for all of your decorative items, including planters.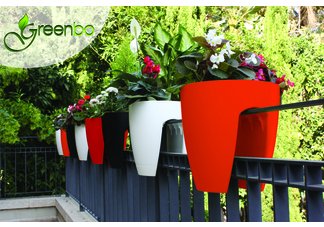 Lighting and Contemporary Planters
Another popular trend in contemporary planters is combined outdoor patio lamps with planters. Your tall lamp can grow from a pot of flowers, giving a complete and sophisticated look to both your lighting and floral choices. From modern globe patio planter lamps to traditional park style lanterns, you have many choices when it comes to contemporary planters that also serve as a lighting element for your outdoor spaces.
Finding the perfect contemporary planters can help you to make a statement outdoors. It's easy to add beauty and functionality when you find the perfect contemporary planters for your home.